ISO Type: ZTGD0404-MG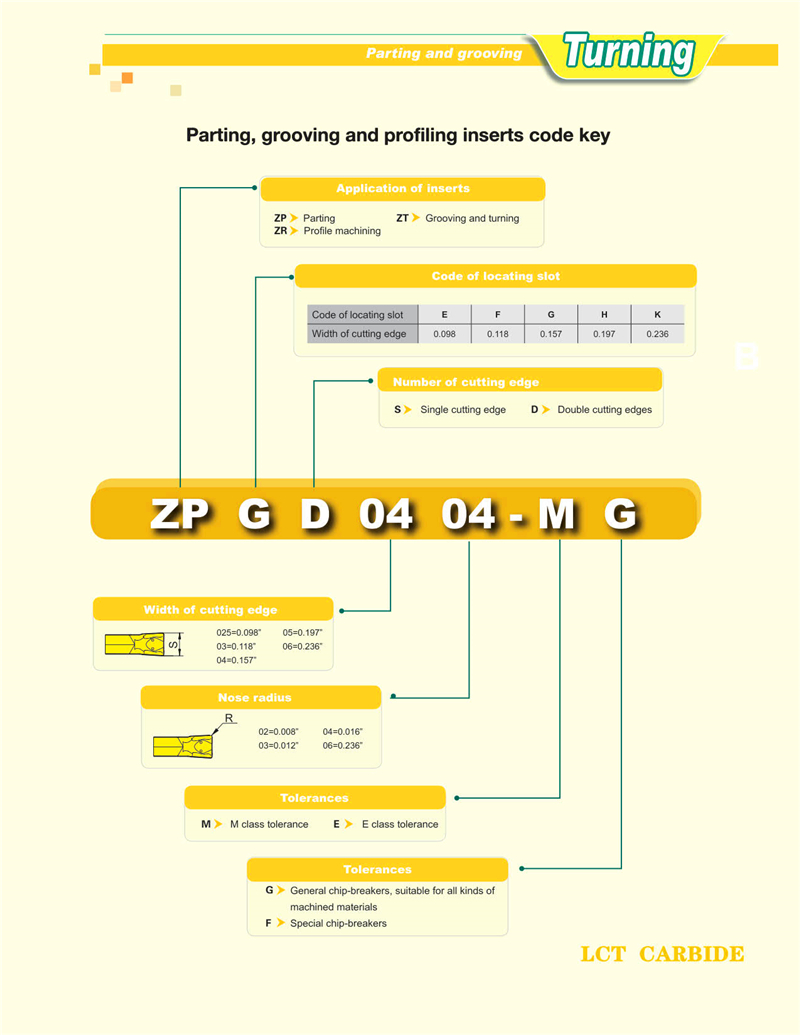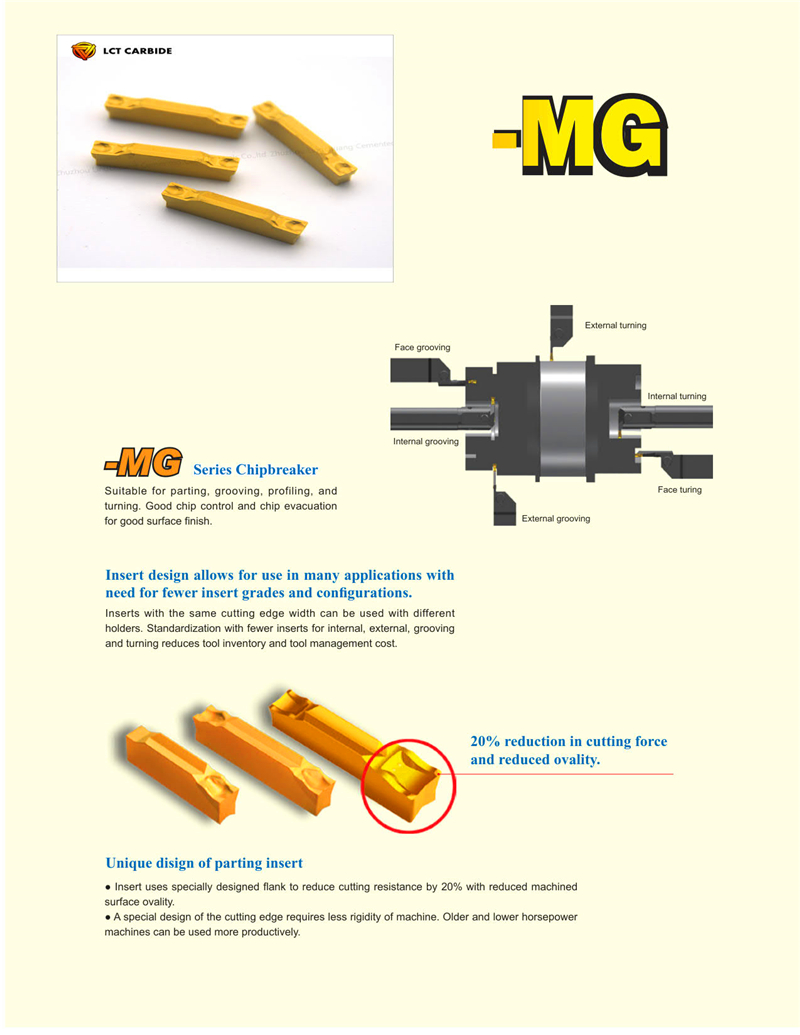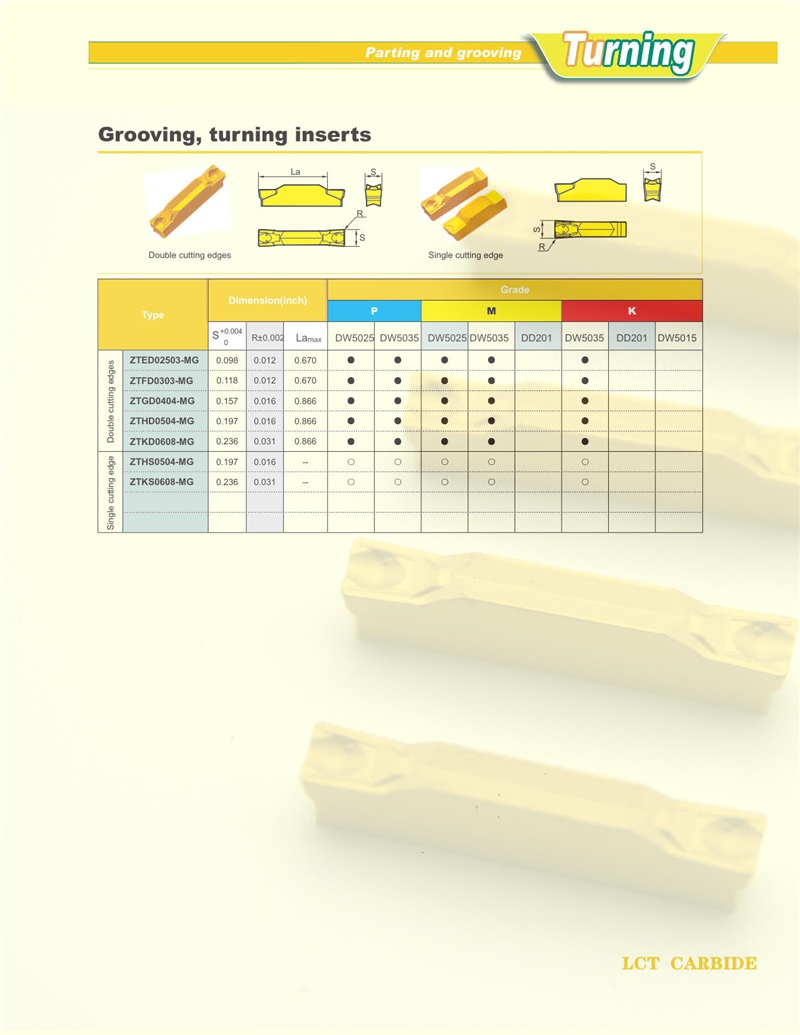 Grade: DH1025
Coated carbide grade with special strength and toughness, in an optimal combination with MT-Ti(CN), thick layer AI2O3, and TiN coating. Suitable grade for wide application. It is recommended for the finishing, semi-finishing and light roughing of steel, cast steel and stainless steel.
Note: Product sold in packs of 10 units.
Click here to Parting and grooving inserts main page.
Zhuzhou Sieeso Cemented Carbide Tools Co.,Ltd.
FACTORY: NO 1 Plants,No 209 Huanghe South Road, Zhuzhou, Hunan, China, ZIP Code: 412007

MARKERTTING OFFICE:No 702,Jiuba Dijing City,Taishan West Road,Zhuzhou,Hunan, China, ZIP Code: 412007
Tel:+86-731-22481009,Fax:0731-22481019
Email:info@sieeso.com